INTRODUCING ASAPP OXP 11.0
Our most comprehensive update yet
We're thrilled to announce the launch of ASAPP OXP 11.0. From the addition of biometric identification verification capabilities and our new Document Portal, to some great user experience improvements, it's packed with powerful new features that we think you and your members are going to love. Take a look at the highlights below.
NEW FEATURES
ASAPP IdentFI Biometric Identity Verification
Powered by Jumio
One of the most exciting additions in 11.0 is a new streamlined identity verification process, making it easier than ever to apply for your products or services. Through ASAPP IdentFI, applicants can now have their identity validated in one simple 3-step process. This process not only helps validate applicant identity, but also uses OCR technology to extract information from the provided ID and pre-populate the applicant's personal information details, creating a shorter, friction-less application experience. Opening a simple demand deposit account can be done in under 5 minutes.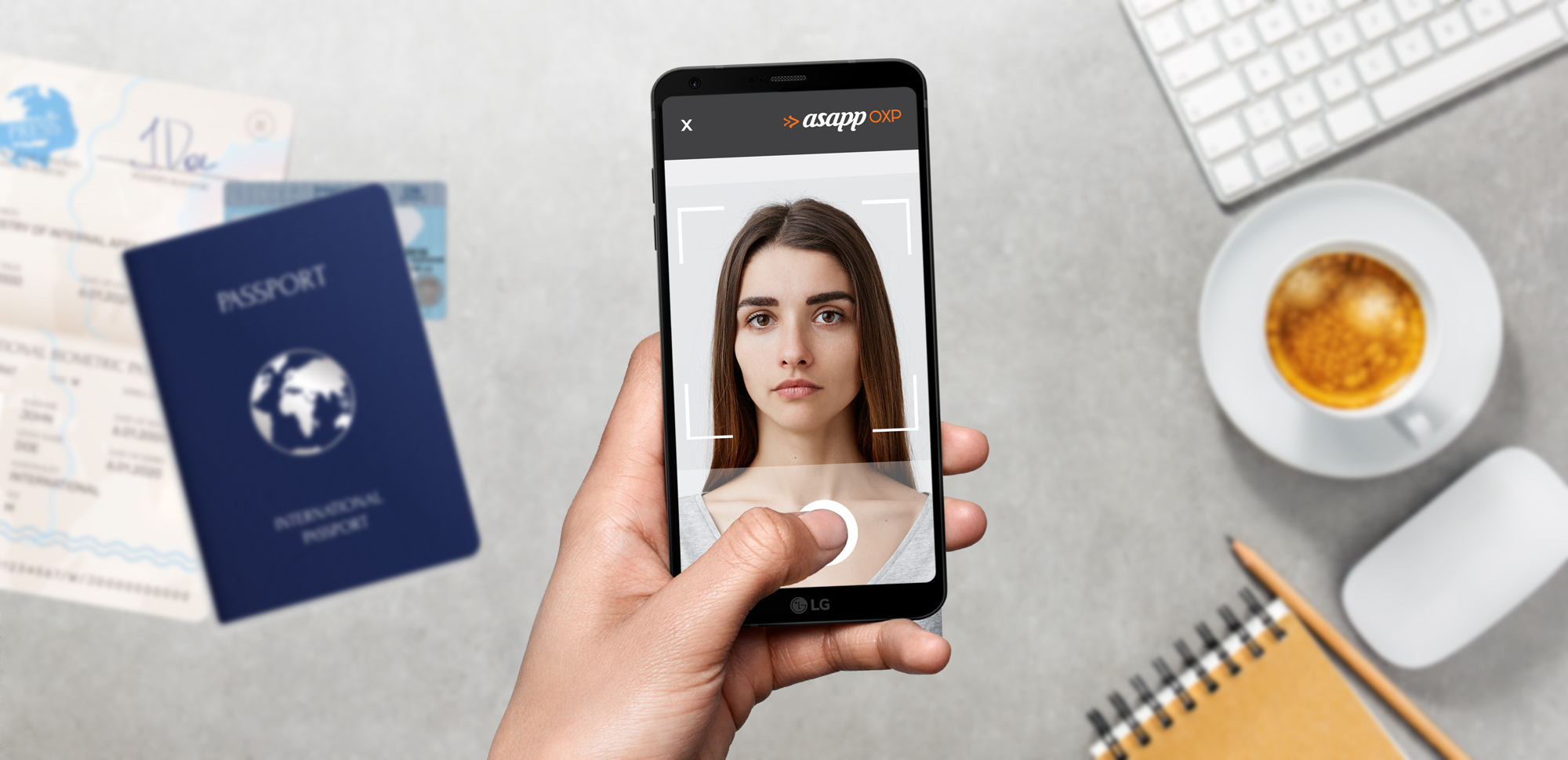 ASAPP inSIGHT Lending Adjudication Dashboard
Powered by Flinks
With our new ASAPP inSIGHT lending adjudication dashboard, we are able to leverage our Flinks integration and a custom set of Flinks Attributes to capture and display member data to inform lending decisions through the ASAPP LOS module. These data attributes provide insights into behaviour-based data through the banking information available through an applicant's existing banking history with a connected FI. This allows you to view income information, payment behaviours, and other data points through the transaction history provided, giving you a more complete member view.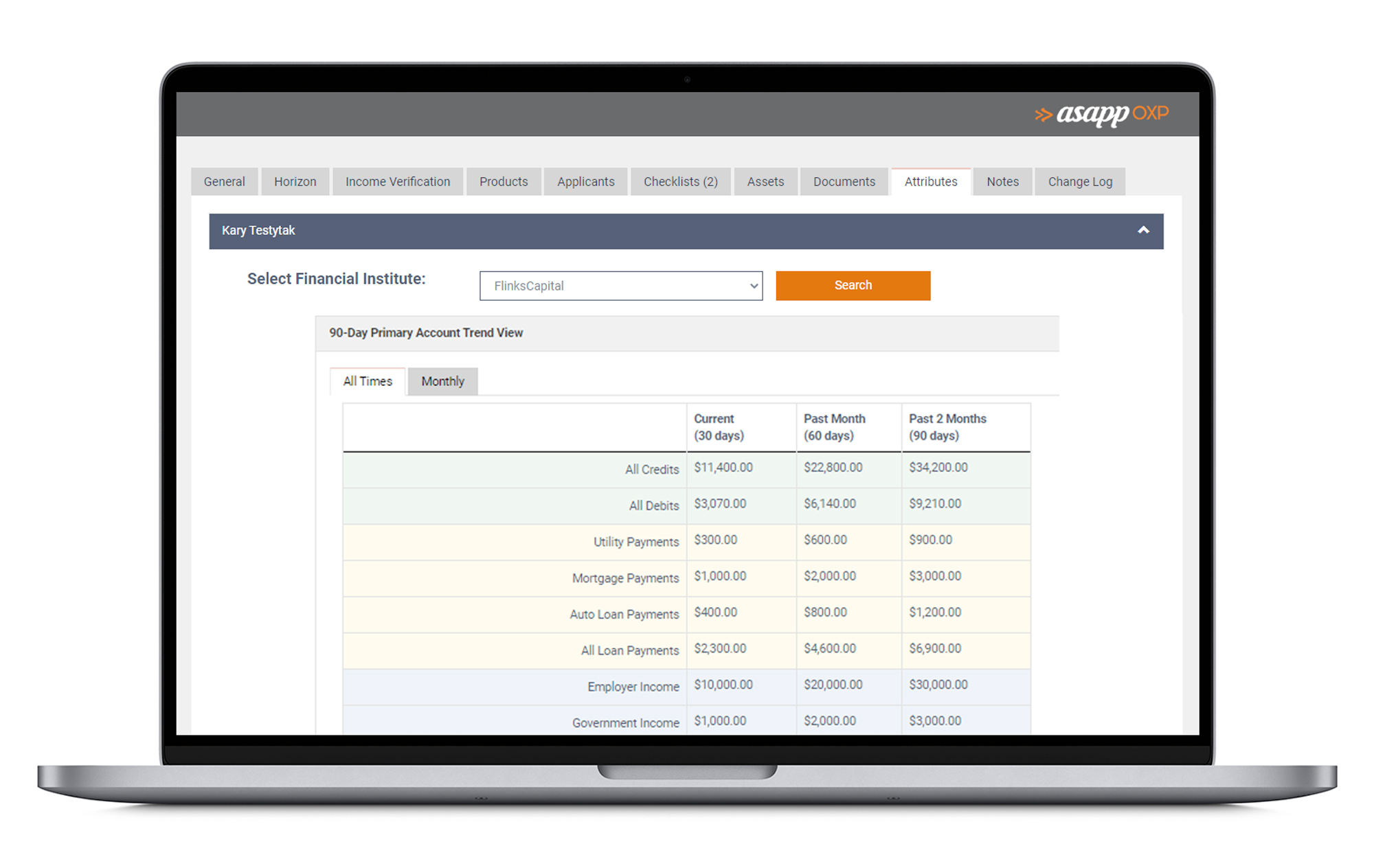 Business AOS/LOS UX Update
Our new Business User Interface Design is finally here! Complete with a more streamlined workflow, and a sleek design, its sure to take your small business application process to the next level. Perfect for in-branch, online and omnichannel origination opportunities and designed with both staff and applicants in mind, this newly designed business platform will surely be a way to improve member satisfaction and provide a differentiated experience.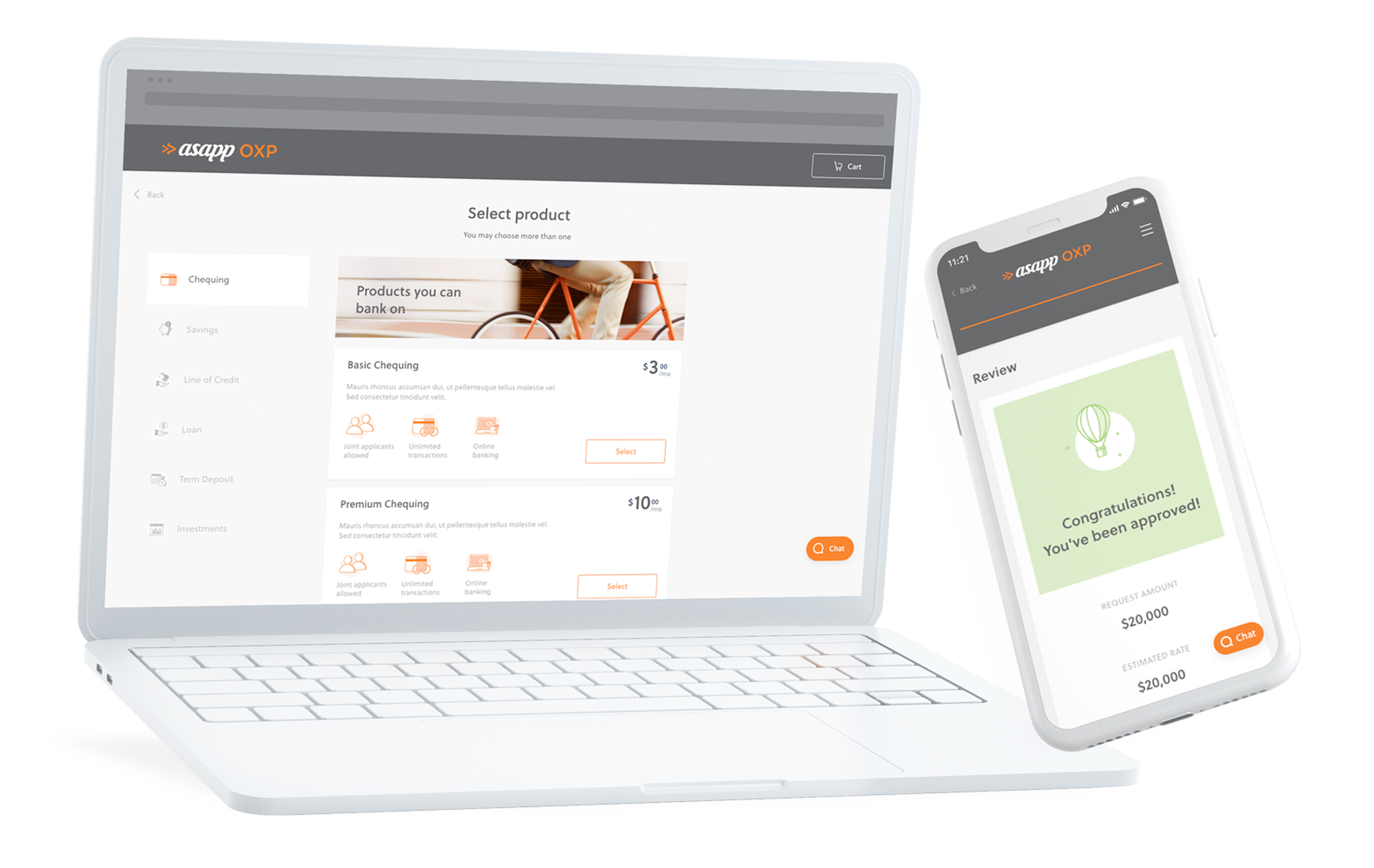 MORE 11.0 UPDATES
New Overdraft Auto-Decisioning for Chequing Accounts - ASAPP has now included Overdraft Auto-Decisioning functionality to our existing Chequing Account product configuration. Now you can fund your overdraft accounts with confidence using a simplified version of our LOS matrices to give a fast approval and rate to your applicants based on your unique credit model.
New Document Portal - We've added functionality to help your team safely and securely request and receive supplementary documentation required from your applicants. This new functionality can be leveraged to require additional documentation relevant to the application process (ex. additional income verification, asset information, etc.) or can be used to custom request specific documents if necessary.
Landing Page & Product Selection -  In version 11.0, product selection landing pages have been updated to improve overall product selection experience. It's now even easier and more intuitive to add and modify products in your shopping cart.
Personal Information Collection & Workflow - Collecting personal information is now divided into smaller sub-sections and saved as an applicant enters his or her information. This allows applicants to focus on 'bite-sized' chunks of information at a time and make data collection less intimidating.
Declaration & Consent Management - The declarations and consents page has been updated to consolidate consents into one question, saving time by reducing the overall number of clicks required. A new configuration option has also been added to hide certain consents for existing Members.
New Proof of Income Verification - Using our integration with Flinks, this update allows you to leverage financial data returned as one of the ways to verify and validate proof of income.
Updated Review Page - The changes to the application review step make reviewing and updating information more intuitive. Sections are updated to match the revised order of data collection. Each section shows a condensed view of the information collected. Upon editing a section, the applicant is taken to the specific sub-section and returns directly back to the review screen after updating.
Content Management - We've added the ability to filter content blocks by page, making things even easier for your teams to locate and update any new content adjustments you wish to make to your application workflow.
Looking to see all of these updates in action? Please request a demo below and we'll get back to you ASAPP!