Hosting you can rely on
Hosting
We offer two hosting options for the ASAPP OXP™ solution: Common and Segregated Hosting. While both options deliver a safe, secure and reliable infrastructure choice, the Common Hosting Environment is included in the monthly software licensing fees at no additional cost. Whereas, the Segregated Hosting Environment delivers additional performance commitments for your credit union's instance of ASAPP. With either option, you never have to worry about installing, updating or maintaining applications.


ASAPP's Hosting Services include:
Maintaining regular backups of all application data captured at least once daily

Ensuring security of all data contained on the application or related database

Executing data and site recovery processes in the event of a disaster or failure

Managing the application's DNS

Purchasing and implementing SSL certificates if required for the application

Monitoring site performance and availability 24/7/365

Provisioning of IIS Webserver and Microsoft SQL Database server virtual machines

Ensuring that hosting services shall be available on a regular and continuous basis

 
Common Hosting Environment Features
Robust & secure hosting environment
All ASAPP web and database servers are hosted through Microsoft Canada's Azure Cloud Services. Our primary data center is located in the Azure Canada Central region, ensuring all production data will remain resident in Canada.
Reliable back up & disaster recovery
You can rest assured your data is regularly backed up and tested so it can be recovered in case of emergency. Our disaster recovery services and backups are stored in the Azure Canada East region.
Disaster recovery based on industry best practices
The following targets are maintained by ASAPP with regards to disaster recovery procedures and testing: Recovery Time Objective (RTO): 4.00 hours. Recovery Point Objective (RPO): 0.25 hours.
Compliant with industry regulations
ASAPP maintains hosting in a SOC 2 compliant, SSAE-audited facility and provides a copy of the SOC 2 certification report annually and conducts, through an independent third-party, an annual IT security assessment of the hosting environment. The results of the third-party assessment are made available annually via ASAPP's Client-Partner Confluence Document Sharing Portal within 30 days of completion.
Uptime targets
Through the ASAPP hosting arrangement with Microsoft Canada (Azure), uptime accessibility equal to or in excess of 99.9% each month is targeted. While no SLA is provided for the Common Hosting Environment, on a best-efforts basis, ASAPP aims to maintain an unplanned downtime level below 1% or less than 7.2 hours per month.
No additional cost
The Common Hosting Environment is included in your ASAPP monthly licensing fees.
Segregated Hosting Environment Features - Includes Everything Above Plus
SLA uptime guarantee
On a monthly basis, ASAPP shall ensure that the uptime shall be equal to or in excess of 99.0% each month or ASAPP shall provide a 25% rebate on monthly hosting fees that have been invoiced and paid, plus applicable taxes.
Dedicated infrastructure
Your credit union's instance of ASAPP will be deployed on a unique VM for the web and database servers. Server traffic, load and stability will be monitored and managed specifically for your credit union.
Capacity and performance
Your capacity and system performance around accepting and managing new AOS and LOS applications will be enhanced allowing you to meet higher expected origination volume.
---
Latest News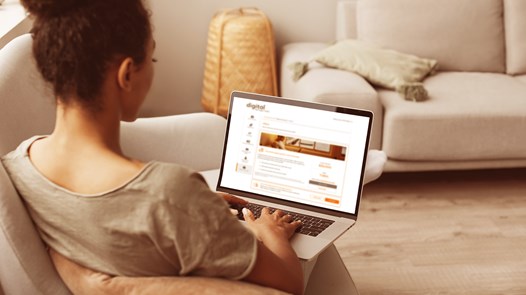 Tandia becomes first credit union to launch the ASAPP OXP ENGAGE Widget™
Earlier this month, Tandia Financial Credit Union became the first ASAPP OXP™ Client-Partner to launch the ASAPP OXP ENGAGE Widget™.
Read More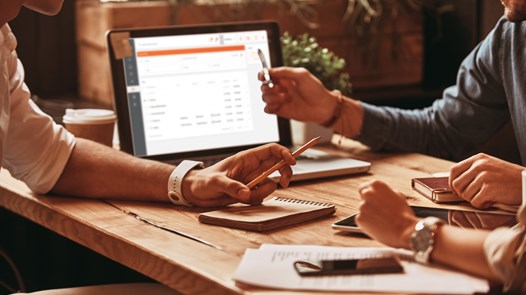 Lake View Credit Union launches innovative ASAPP OXP™ ECM capabilities
The British Columbia-based Lakeview Credit Union completed a seamless implementation and went live with the document management feature set over the weekend.
Read More